---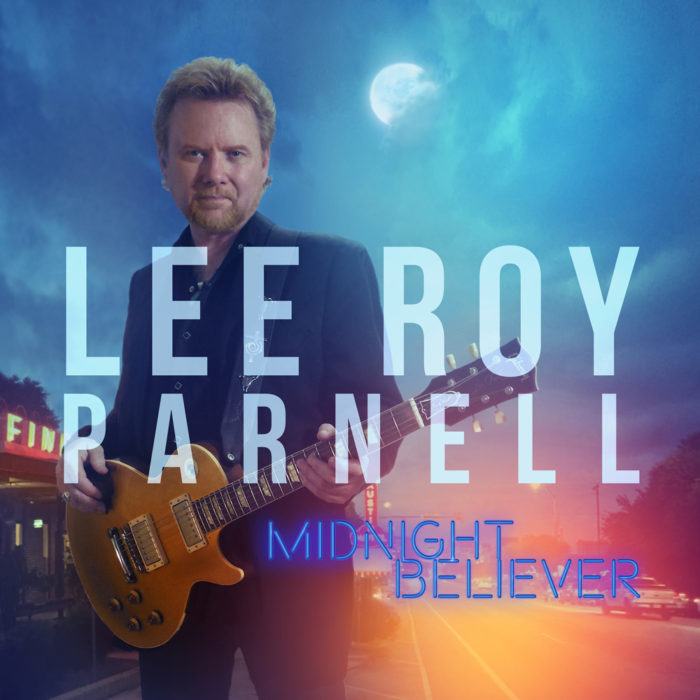 Lee Roy Parnell's new album encompasses a realized vision that reflects the essence of who Lee Roy Parnell is today. He states, "One of the best things about gaining some maturity is you finally find out 'Who You Is and Who You Ain't.  The message here is in Life and Love.'
Listen to Midnight Believer on Amazon and iTunes!
Lee Roy Parnell '59 Les Paul Standard
---
Gibson, the legitimate leader in professional instruments proudly presents the Custom Shop Lee Roy Parnell Signature 1959 Les Paul Standard in Abilene Sunset Burst. The Lee Roy Parnell '59 Les Paul Standard marks the second collaboration between the legendary country/blues artist and the iconic guitar-maker and is available worldwide at Authorized Gibson Dealers. Read More >>
Grammy Nominated
Best Country Instrumental Performance - "Cat Walk" (w/ Flaco Jimenez) and "Mama, Screw Your Wig On Tight"
Vector Digital
LRP is a true quadruple threat: award-winning guitarist and vocalist, hit songwriter, and consummate entertainer
No Depression
"A fine writer blessed with a rich, soulful vocal delivery and a blistering array of guitar chops drawn almost equally from Texas blues, Memphis soul and Southern rock traditions..."
2 #2 Hits
"What Kind of Fool Do You Think I Am" & "Tender Moment"
Houston Chronicle
"Parnell is notable for his ability to combine blues, country, and rock with just the right amount of soul..."
4 Top 10 Hits
"Love Without Mercy," "On The Road," "I'm Holding My Own" & "Heart's Desire"
Pop Matters
"All Lee Roy Parnell does is write great songs, sing them well, and play the hell out of his guitar. Let's let him do that for a bunch more years."
CMA Nominated
Vocal Event of the Year on "John the Revelator" with The Fairfield Four